2022 AGM, Southern Branches & 60 Years Celebration 
Supporters are invited to join Wildlife Queensland as we celebrate our 60th year by the serene waters of Cedar Lake Country Resort at Advancetown in the Gold Coast Hinterland. The event has been scheduled over the weekend from Friday 9 September to Monday 12 September to allow for those travelling, but day-trippers are also welcome. Saturday is reserved for the AGM and 60th year celebratory lunch, while Sunday will enable members of our southern branches to relax and enjoy each other's company on an excursion to Natural Bridger in Springbrook National Park, among other activities and entertainment. Check out the full program below and book your tickets today.
Celebrate Wildlife Queensland's 60th year with friends old and new from across the Southern Branches over a long weekend, should you choose, while ensuring the Society discharges its legal obligations for the Annual General Meeting.
We are also seeking new councillors to enliven our State Council, so please nominate prior to the AGM. Download information about being a councillor, as well as nomination forms and proxy vote forms below and submit prior to 26 August.
Ticket pricing for the event
Tickets to attend a single day start from $48.56 pp (includes Eventbrite booking fee).
Accommodation costs range from $132.96 pp (includes Eventbrite booking fee) for a 1-night stay to $249.01 pp (includes 

Eventbrite booking fee) for a 3-night stay. All tickets enable day access and included meals.
Staying 3 nights is encouraged to enable a discounted rate.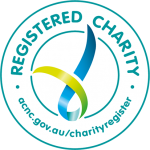 About Us
The Wildlife Preservation Society of Queensland (Wildlife Queensland) is the oldest and most respected environment group in Queensland. We are actively involved in community conservation as well as addressing state-wide environmental concerns. This would not be possible without financial support from our community. Thank you!
Acknowledgement of Country
In the spirit of reconciliation, Wildlife Queensland acknowledges the Traditional Custodians of Country throughout Australia and their connections to land, sea and community.
We pay our respect to their elders past and present and extend that respect to all Aboriginal and Torres Strait Islander peoples today.
Contact Us
Phone:
+61 7 3844 0129
Email:
wpsq@wildlife.org.au
Address:
Suite 1, Level 1
30 Gladstone Road
Highgate Hill, Brisbane, Qld 4101. Australia
© Wildlife Preservation Society of Queensland 2022, All Rights Reserved.